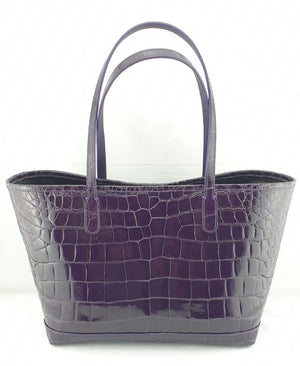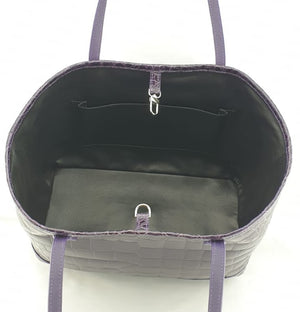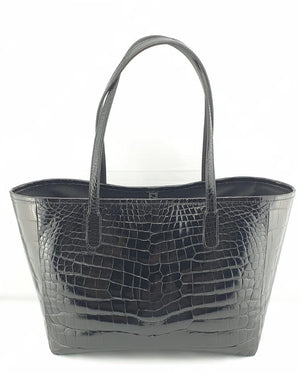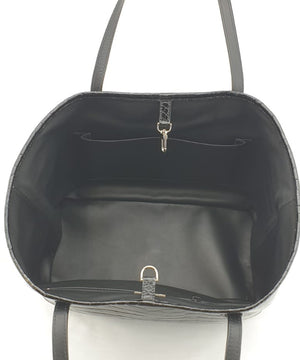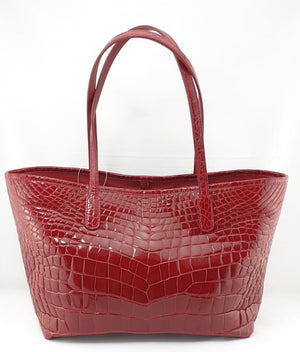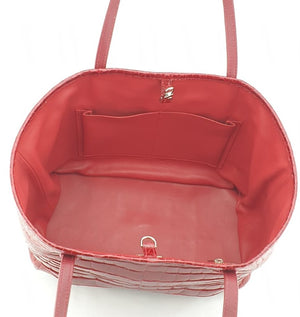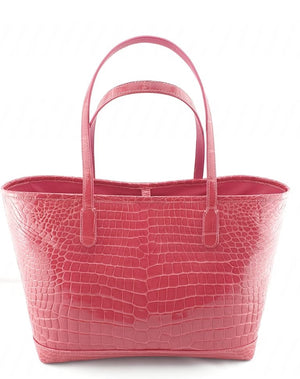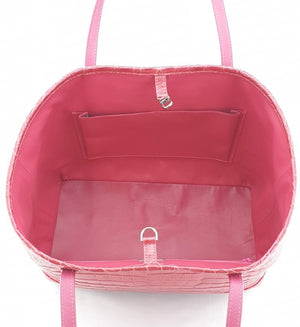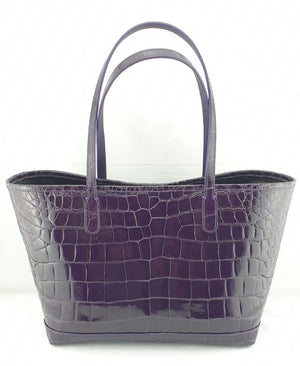 Bag NSB 5281/M - Glazed
• Dress to impress with this exquisitely classy shoulder ladies' Tote bag. Skillfully crafted with high-quality premium Crocodile leather that ensures long-lasting durability.
• Material: 100% Genuine Crocodile Leather for extra durability and luxurious premium Sheepskin leather lining on the inside.
• Leather Finishing: Glazed finishing
• Colors availability: Cherry, Hibiscus, Violet; and Black
• Size for NSB 5281/M: 310mm (length) x 230mm (height) x 150mm (width)
• Stylish yet Functional and Minimalist design with easy snap hook closure; interior pockets consist of one zipper pocket and a second pocket without zipper.
• The spacious inner capacity allows fitting for big-screen smartphones, IPads etc. With 2 interior pockets for stowing away your keys and small items.
• This sophisticated leather Tote bag is big enough to store all the daily essentials that a woman needs and keep everything well-organized.
• Jazz up your outfit with this stylish crocodile leather Tote bag!
• It is a fantastic gift idea for that special woman in your life, and also great for Birthdays, Valentine's Day, Mother's Day, Christmas, and other significant events.