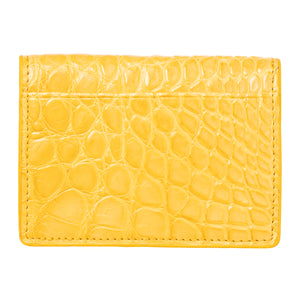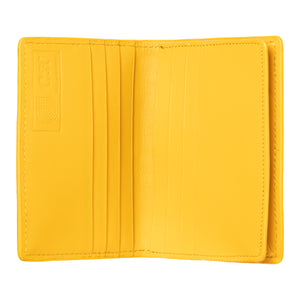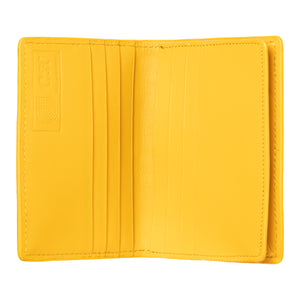 Card Holder NMB 81207 Yellow Matte
Material: 100% Genuine Crocodile Leather for extra durability, soft premium Cowhide lining on the inside.
Structure: Bifold 8 slots cardholder with a spacious card compartment in the middle, 2 card slots on the outside.
Compact Size: 110mm (length) x 75mm (height) x 20mm (width).
Crocodile leather glossy finish colors availability: Brown, Flame, Hibiscus, Pink, Gris, Blue Grey, Yellow, Cognac, Silk, Violet, and Wine.
Crocodile leather matte finish colors availability: Yellow, Beige, Fancy Beige, and Black.
Stay well-organized and secure with its functional design that comes with multiple card slots, cash compartments.